OCCUPATIONAL SAFETY, HEALTH AND ENVIRONMENT UNIT (OSHE)
Department of Biomedical Engineering and Health Sciences, FKE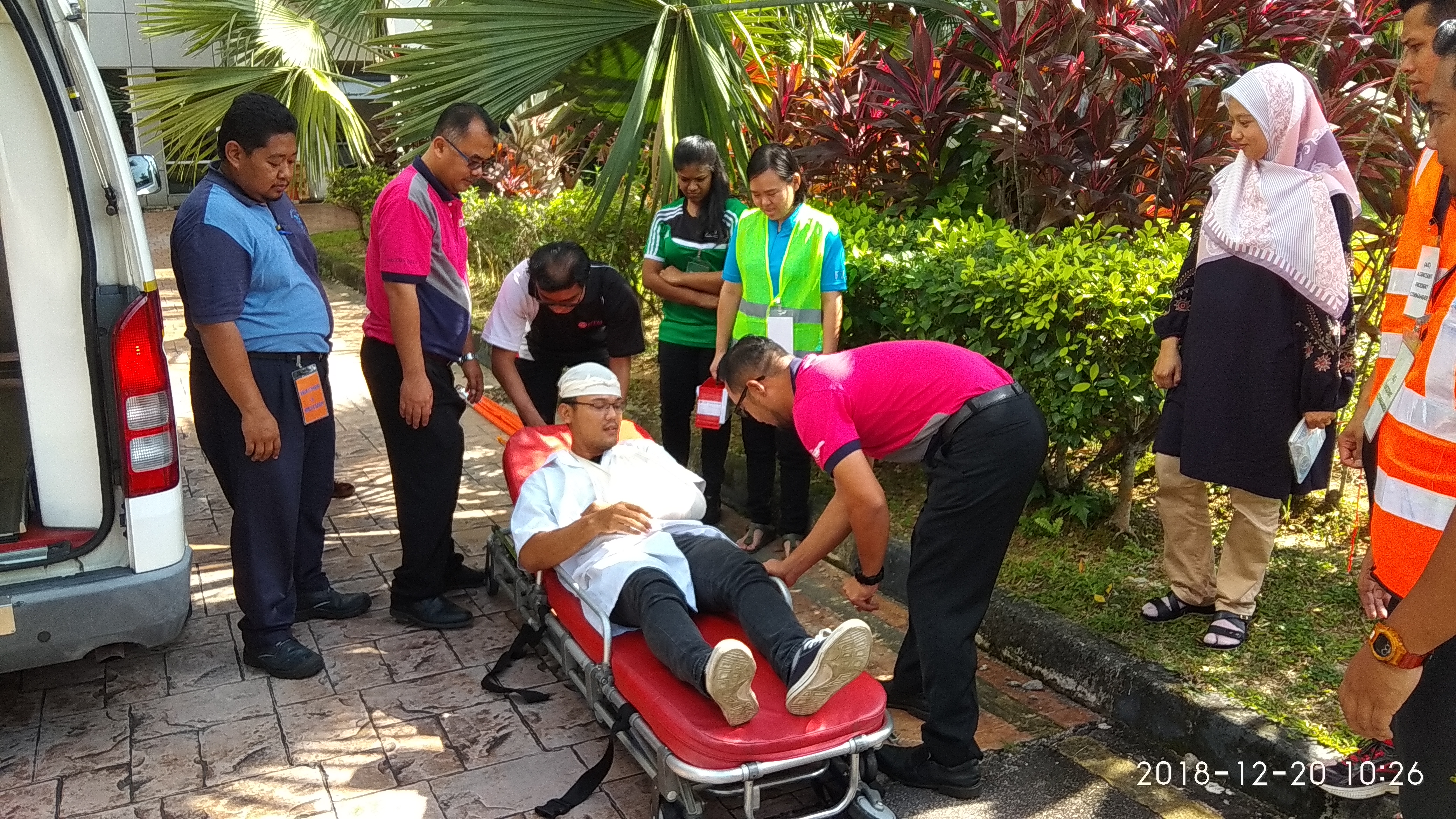 OSHE OVERVIEW
OSHE division is an entity that responsible for managing and regulating university community towards compliance with laws of the State in University involving the Occupational Safety and Health Act 1994 and other Act related to hazard risk management which have direct implications on safety and health at work.
Corporate Governance
Risk Management
Human Resource Developement
Workplace Safety
Emergency Response Plan
Safe Working Environment
Workers Welfare and Workplace Health
Emergency Efficiency and Sustainability
P

erkara

Y

ang

P

erlu

D

iadukan

K

epada

U

nit OSHE
Kemalangan
Kemalangan akibat dari pekerjaan 
Kebakaran
Kebakaran yang berlaku di dalam kampus dan kolej
Kejadian Merbahaya
Keadaan merbahaya 
Kelakuan merbahaya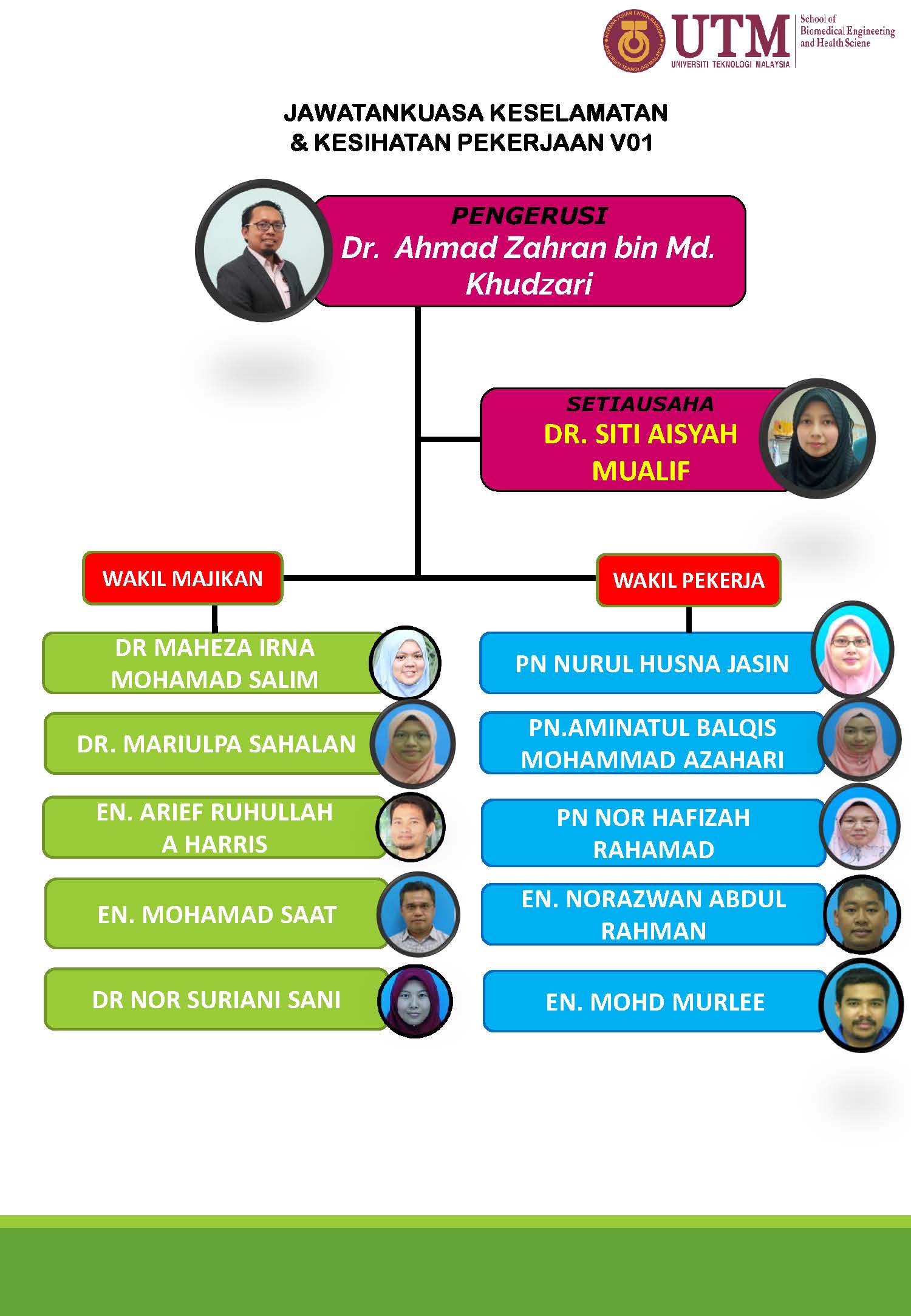 THE OBJECTIVE OF THE UNIT
THE OBJECTIVE OF THE UNIT:
Prevent  accidents and health problems of workers and the general public in Universiti Teknologi Malaysia.
Plan periodic inspection of standard physical and occupational safety facilities and plan on auditing against the place, systems and procedures to secure employment.
Reporting and investigating all incidents that cause injury and damage to property and plan mitigation measures.
Prepare and maintain a good working environment and to prepare equipment and secure facilities to mitigate disaster safety and health.
To provide the latest information to employees and provide health and safety training adequate.
Review and improve safety, health and the environment from time to time