DEPARTMENT OF ELECTRICAL POWER ENGINEERING
The Department of Electrical Power Engineering (POWER) consists of 35 academic staff specialising in the fields of power system, energy, power electronics and high voltage. The objective of the department is to be a centre of excellence in conveying academic activities, research activities, consultancy, training and education in the field of power engineering. The strength of the department is having most of the academic staff with PhD qualifications and active in research and consultancy activities. This enables the department to run the Bachelor of Electrical Engineering with Honours (SEEEH) programme (formerly called the Bachelor of Engineering (Electrical) programme, codenamed SEEE or SKEE) and Master of Engineering (Electrical Power) (MEEP) and allocates staff as supervisors for postgraduate programmes (MPhil and PhD) offered by the Faculty of Electrical Engineering.
Under four POWER's research entities, namely Institute of High Voltage and High Current (IVAT, MS ISO/IEC 17025 accredited laboratory), Centre of Energy System (CEES), Power Engineering Research Group (PERG) and Power Electronics and Drives Research Group (PEDG), academic staff of POWER divison are actively involved in research activities leading to producing research papers for leading journals and conferences at both national and international level. Through research and consultancy work, the staff managed to secure significant amount of money through grants and consultation fees.
The fields of specialisation and research areas for the POWER department are as follows: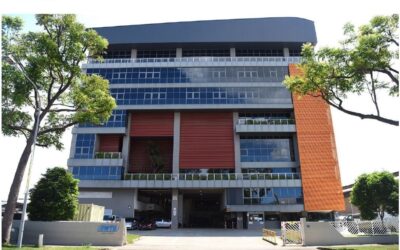 SWTS Pte. Ltd. Singapore is Hiring Position: Field Service Engineer Engineering Services and Solutions Division Job Description: As a Field Service Engineer, you will be responsible for installation, commissioning, maintenance, troubleshooting and servicing of power...
CONTACT US
Director
Department of Electrical Power Engineering
Faculty of Electrical Engineering
Universiti Teknologi Malaysia
81310 Johor Bahru
Johor, MALAYSIA
E-mail: e-shahrin@utm.my
Links to Youtube Videos
Welcome to UTM

Life at UTM