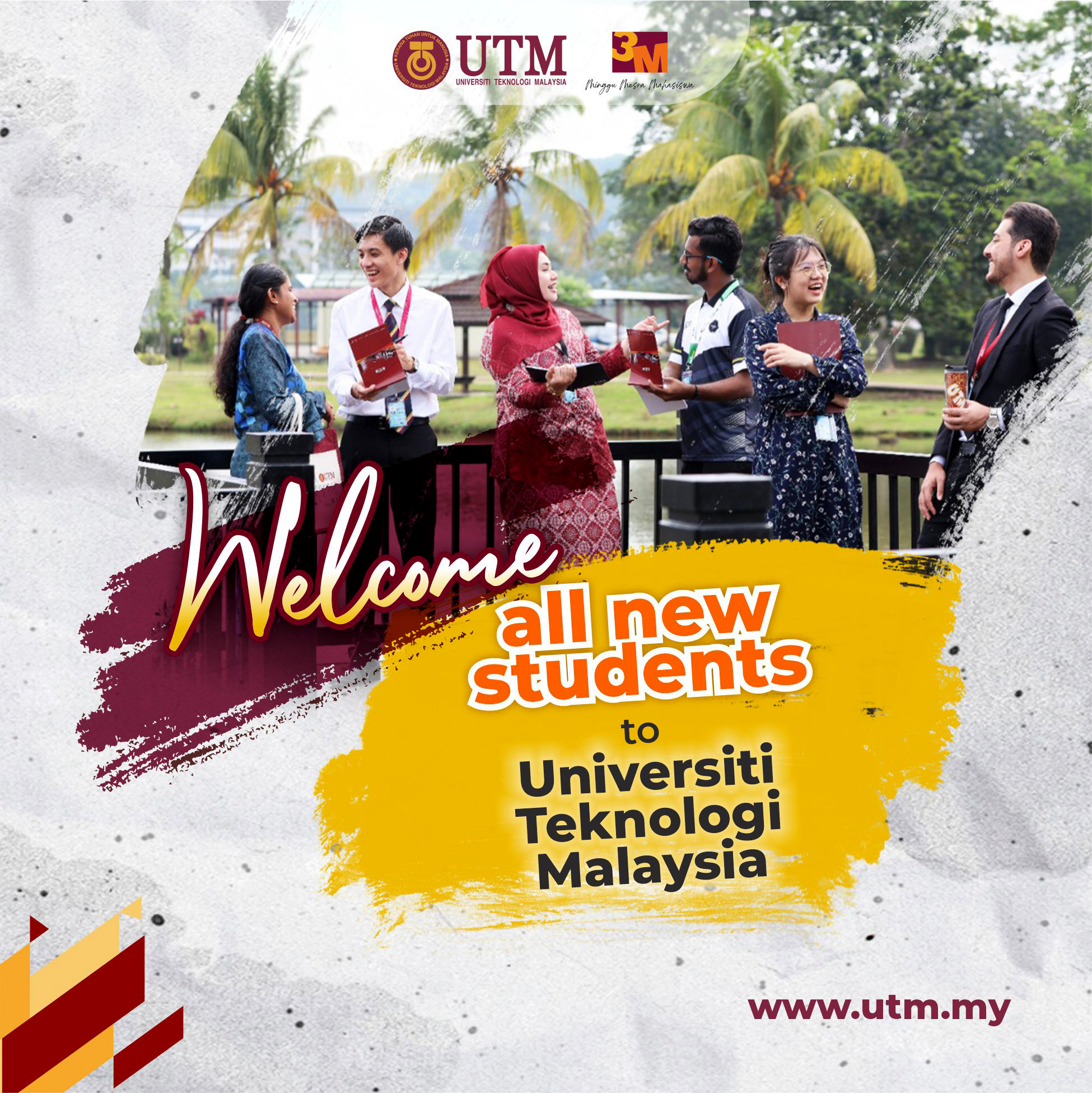 The Faculty of Electrical Engineering (FKE), Universiti Teknologi Malaysia, was established in late 1974. Since 1st June 1995, the faculty commences operation at the main campus of the Universiti Teknologi Malaysia in Skudai, Johor until today.
The faculty has grown to become one of the centers of academician and electrical engineering experts in Malaysia with 198 academic staff whom are involved in teaching and academic research, and 90 non-academic staff.
Covering broad spectrum of electrical engineering, currently the faculty consists of five departments focusing on advanced researches and instructional courses in specific areas of activities.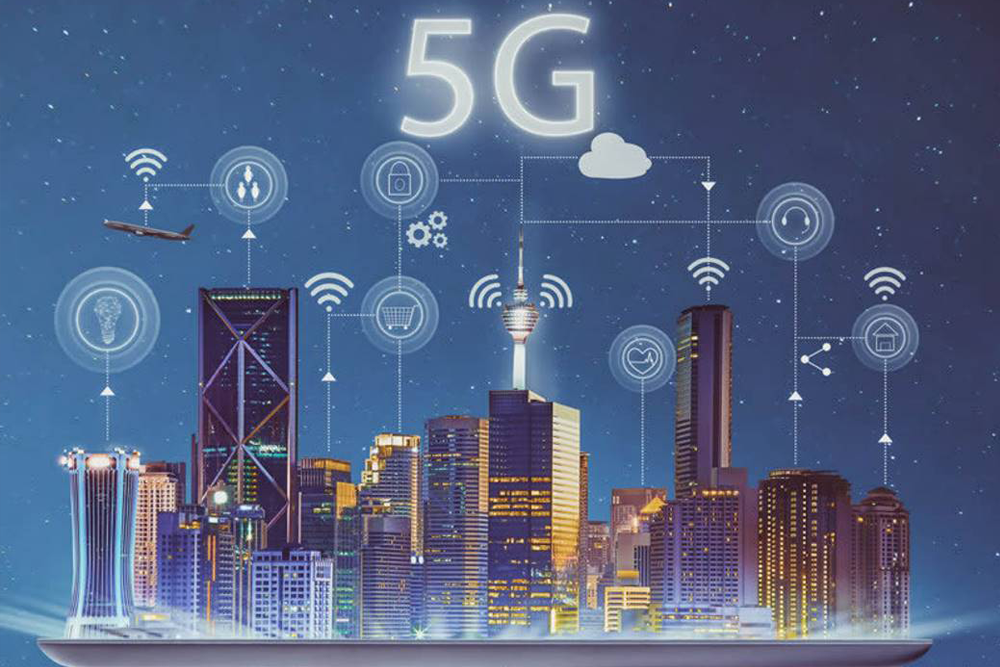 Communication Engineering


(COMM)
COMM was established in November 2012. The department is the merger of Telematic and Optical department with Radio Communication Engineering department, both were established in 1998.
…

more

The merger synergized staff of both departments, enhancing their strength and expertise yielding qualified and experienced staff in the field of Communication Engineering. Currently, COMM has 45 academic staff. The department has 10 laboratories, which are equipped with sophisticated and modern facilities. They are conducive for training prospective undergraduate students, and meet the demand of postgraduate level.

The department supports all the undergraduate and postgraduate programs offered in FKE. In meeting the current demand on smart manufacturing and Industry 4.0, recently COMM introduced a postgraduate Master by Taught Course program, Master of Engineering in Wireless Communication and Network (MKET) in 2020. In addition to communication engineering specialised courses, MKET also includes multidisciplinary courses as part of its curriculum such as Entrepreneurship in Telecommunication Industry in order to produce more holistic graduates in the field.

The department receives substantial research grants from the Malaysian government, telecommunication industry and telecommunication system provider. Due to the excellent reputation in teaching and learning and research, the department has successfully gained international recognition through memorandum of understanding for collaboration with the University of Stellenbosch, South Africa in the field of Microwave Electronic and Radar.

On top of that, the department has also forged a good relationship with various other academic institutions, agencies and industries such as Ericsson. Collaboration with Ericsson enables the adoption of its educational material and module in a number of communication courses such as Principles of Communication and Wireless Communication System. Ericsson guest speakers are also invited to give recent updates in the fast-changing communication world to the students.

The research opportunity for postgraduate studies in the communication field is also huge, which comprises several main areas from future wireless networks, optic, radar and sensors, next generation communication network systems and Internet-of-Everything.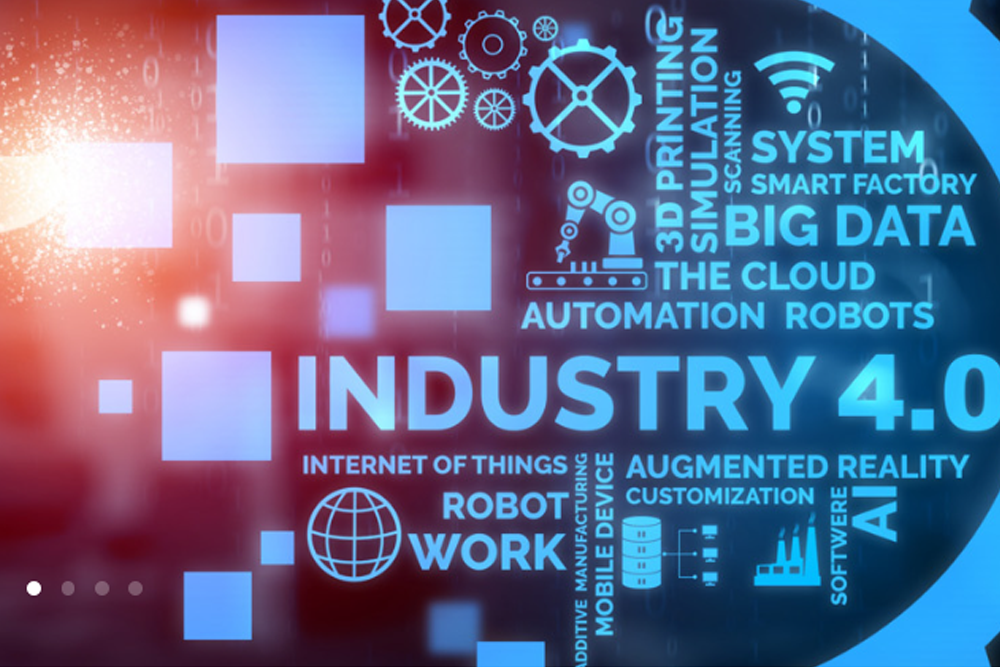 Control and Mechatronics Engineering


(CMED)
CMED has a strong local and international reputation as a premier undergraduate (UG) and postgraduate (PG) education institution, dedicated to the study of control, instrumentation, mechatronics 
…

more

and robotics engineering. At the undergraduate level, the department offers Bachelor of Engineering (Electrical -Mechatronics), also known as the SEEM programme. For postgraduate study, the department offers Master of Engineering (Mechatronics & Automatic Control) and various attractive and promising research areas for research students leading to Master and Doctor of Philosophy degrees. In recent years, our department has advanced its reputation with strong and competitive graduate programmes including our Master Double Degree taught course programme with University of Burgundy, France and an outstanding undergraduate programme. Currently, more than 200 students are enrolled in the programmes that produce highly trained electronic engineers in industries nationally and internationally, as well as good researchers. Our graduate students are also highly prepared for placements as lecturers and researchers at competitive universities.

Starting 2017, CMED enhances its undergraduate curriculum by the introduction of the 21st Century Curriculum to cater for the Industrial Revolution 4.0 (IR 4.0). This new curriculum manifests the Three SEEM Technical DNA; 1) Competent in Embedded System Design, 2) System Designers with Good Computing Skills and 3) Good System Integrator in Robotics and Automation, with the implementation of 21st Century skills and New Academia Learning Innovation (NALI). These help to ensure our students are prepared to make significant contributions in emerging technologies based on cyber-physical systems, as a way forward for IR 4.0.

The department, which currently consists of 37 academic staff, is actively involved in research activities that encompass several broad areas, reflecting the multidisciplinary nature of the Control, Instrumentation and Mechatronics field.

The department has close collaborations with various universities such as Okayama University of Japan, Imperial College of the United Kingdom and others. Besides teaching and research activities, our academic staff are also involved in consultancy activities for local and international industries. Undergraduate students are actively involved in activities such as the Robotic Contest (Robocon) and innovation-related competitions. The university has continuously represented Malaysia in International Robocon competition. Students within the department have also visited overseas universities through the UTM's Global Outreach Programme and student exchange programmes.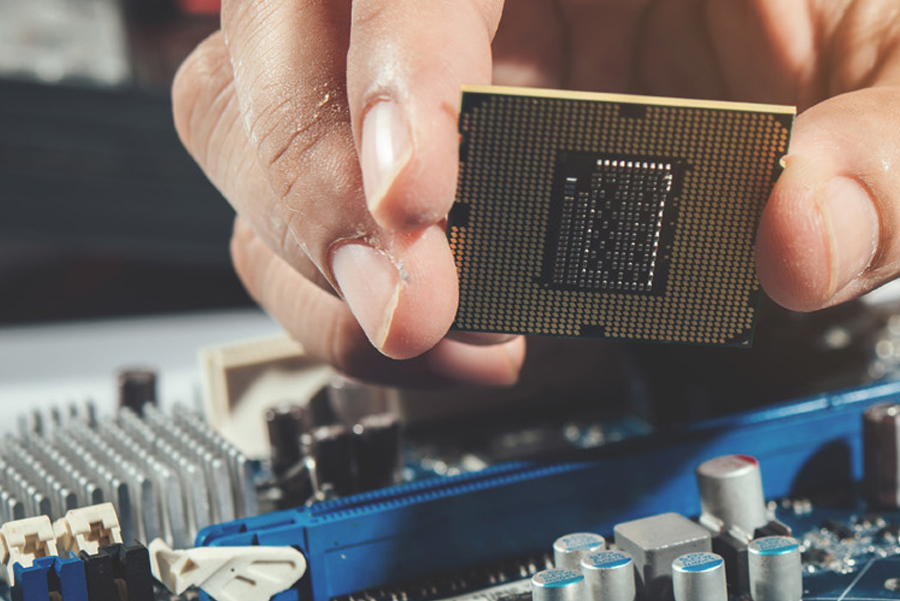 Electronic and Computer Engineering


(ECE)
The ECE Department is a result of a restructuring exercise of the Faculty of Electrical Engineering in November 2012 that merges the departments of Electronic Engineering with Microelectronic & Computer Engineering.
…

more

This department offers a conducive and stimulating environment for studying electronic and computer engineering. To that end, the department is responsible for the running and execution of the Bachelor of Electronic Engineering with Honours (SEELH) undergraduate programme and the Master of Engineering (Computer and Microelectronics System) (MKEH) postgraduate taught course programmes offered by the Faculty of Electrical Engineering. Our lecturers also supervise PhD candidates specialising in electronics and computer engineering. Currently, we have 40 lecturers who are dedicated to excellence in research and teaching in Analog Electronics, Digital Systems, Microelectronics, Medical Electronic, Signal Processing and Computer Engineering.

The department also has close relationships and collaboration with many multinational electronic companies, such as Intel, Seagate, Altera, National Instruments and Motorola. These companies visit UTM campus on regular basis for recruitment exercises, and usually are invited to deliver technical talks to FKE students. The companies also provide intern positions to students. Our goal is to prepare students to become capable engineers and technology leaders with high academic achievement and excellent realworld core competencies in the high-technology disciplines of Analog Mix-Signal, Electronics, Digital Systems, Microelectronics, Medical Electronic, Signal Processing and Computer Engineering.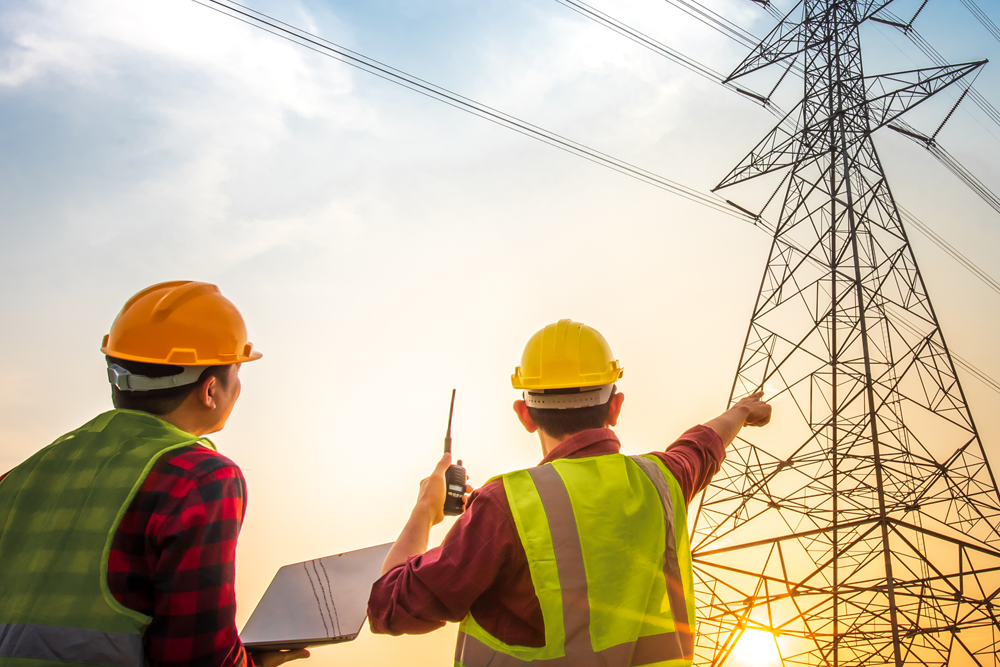 Electrical Power Engineering


(POWER)
The POWER department consists of 34 academic staff specialising in the fields of power systems, renewable energy, power electronics, and high voltage engineering. The department's aims are to provide 
…

more

world-class undergraduate and postgraduate academic programmes; to be a research active unit advancing the knowledge of engineering and science; and to serve the community and industry as an agent of technological, educational innovation and advancement.

The department's vision is to be a world-class centre of excellence and leader in teaching and learning as well as research and consultancy within the field of electrical power engineering through focused activities and excellence of its faculty, staff, graduates and facilities.

The strength of the department is having most of the academic staff with PhD qualifications in a broad area of electrical power engineering as well as active in research and consultancy activities. The department runs the Bachelor of Electrical Engineering with Honours (SEEEH) and Master of Engineering (Electrical Power) taught course programme (MEEP). Besides these programmes, the department also supports Master of Philosophy in Electrical Engineering (MEEE) and PhD in Electrical Engineering (PKEE) research programmes.

The SEEEH programme has been designed to emphasise on the understanding and acquisition of basic principles and skills in the field of electrical engineering and its sub-areas. The curriculum consists of core and specialised electrical engineering courses, related general education and supporting non-technical courses. The MEEP programme is an advanced degree programme to cater for graduates and professionals who are seeking and updating greater knowledge of current technology and techniques in electrical power engineering. It is designed to develop competent electrical power systems professionals and the potential of tomorrow's leaders in the power industry.

There are four research units in the department comprising of two Centres of Excellence; Institute of High Voltage and High Current (IVAT) and Centre of Electrical Energy Systems (CEES) and two research groups; Power Engineering Research Group (PERG) and Power Electronics and Drives Research Group (PEDG). The High Voltage Laboratory of IVAT became the first institution in the country to be accredited to conduct high voltage testing and calibration according to MS ISO/IEC 17025.

In recent years, the research units of the department have grown their expertise through involvement in carrying out research projects and consultancies for industries and government agencies. The department also has close collaboration with the local and foreign universities and industries such as University of Southampton, Uppsala University, University of Sydney, Shibaura Institute of Technology, Universiti Sains Malaysia, Universiti Tun Hussein Onn Malaysia, Universitas Sriwijaya, NanoMalaysia, TNB Research, Proton, Behr Bircher Cellpack, Ausgrid and others.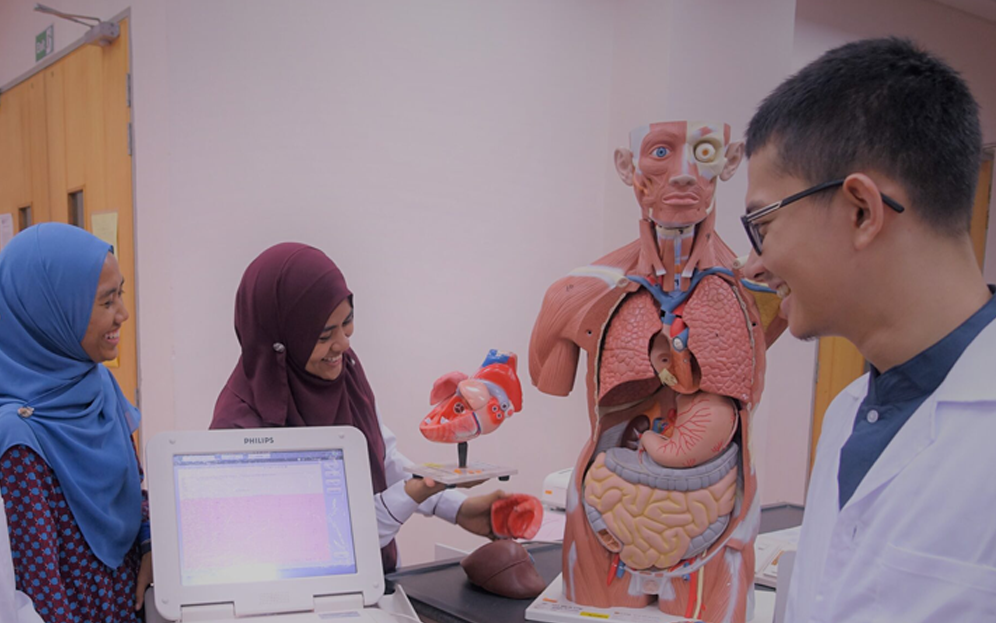 Biomedical Engineering and Health Sciences


(BEHS)
The BEHS Department was established since 2009 and was first known as the Faculty of Biomedical Engineering and Health Sciences (FBEHS). It then merged as the Faculty of Bioscience and Medical
…

more

Engineering (FBME) in 2013 and later as the School of Biomedical Engineering and Health Sciences (SBEHS) in 2018 in-line with UTM Synergy 4.0 exercise under the Faculty of Engineering. In October 2022, UTM implemented another restructuring of academic entities to strengthen university's niche area which resulted in another new administrative structure. Since then, SBEHS has been restructured as a new department under the Faculty of Electrical Engineering (FEE). The Department of Biomedical Engineering and Health Sciences is dedicated in providing a high-quality education and conducive environment to our students, with a focus on hands-on learning and comprehensive programme
within the field of biomedical engineering and health sciences.

Biomedical engineering and health sciences is a rapidly growing multidisciplinary field which combines engineering with the principle of biology and medicine to solve problems related to healthcare and the development of medical technologies. It consists a wide range of topics including anatomy and physiology, clinical engineering, rehabilitation, biomedical imaging, biomedical signal processing, biomechanics, biomaterial, robotics, bio-informatics, tissue engineering, computer programming, electronics and other related topics. It is an excellent choice for individuals who are interested in using their technical skills to make a positive impact on healthcare and human health.

In terms of academic programmes, DBEHS continues to offer various undergraduate and postgraduate programmes which were also offered by our previous entities namely Bachelor of Biomedical Engineering, Bachelor of Science (Equine Management), Master of Philosophy in Biomedical Engineering, Master of Philosophy in Rehabilitation Technology, Master of Sciences (Biomedical Engineering), Doctor of Philosophy in Biomedical Engineering and Doctor of Philosophy in Health Sciences.

Apart from academic programmes, students will have the opportunity to conduct their research alongside researchers and well-renowned experts via joint research grants, participate in internship fieldwork at leading organizations, take advantage of study abroad opportunities, join student clubs and societies as well as community services in order to prepare them for a wide range of career paths in future.