In SHYFTE 4.0, the training programs address both train-the-trainer, and train-the-students types training. The development will follow the appropriate adaptive learning approach for skills enhancement. There are 2 phases of training the trainers sessions, part I and part II.
To achieve multiple effects and further enhancement in the contribution, 12 internal workshops will be conducted where around 250 colleagues and students will be trained in the universities of Malaysia, China and Thailand.
TRAINING THE TRAINERS PART II
The second phase of training the trainers session begins in February 2022. The training sessions will be conducted virtually like in Phase 1.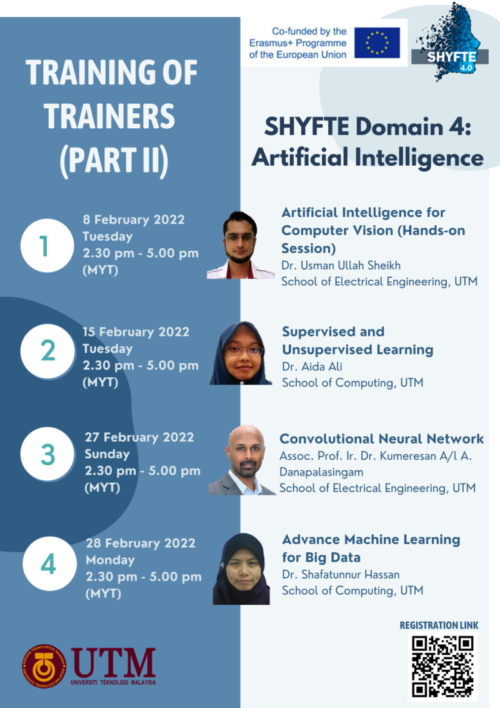 TRAINING THE TRAINERS PART I
The first phase of training of trainers (ToT) is scheduled to begin in 25th July 2021. The training session will be conducted virtually.
Please refer to the table below for the details.