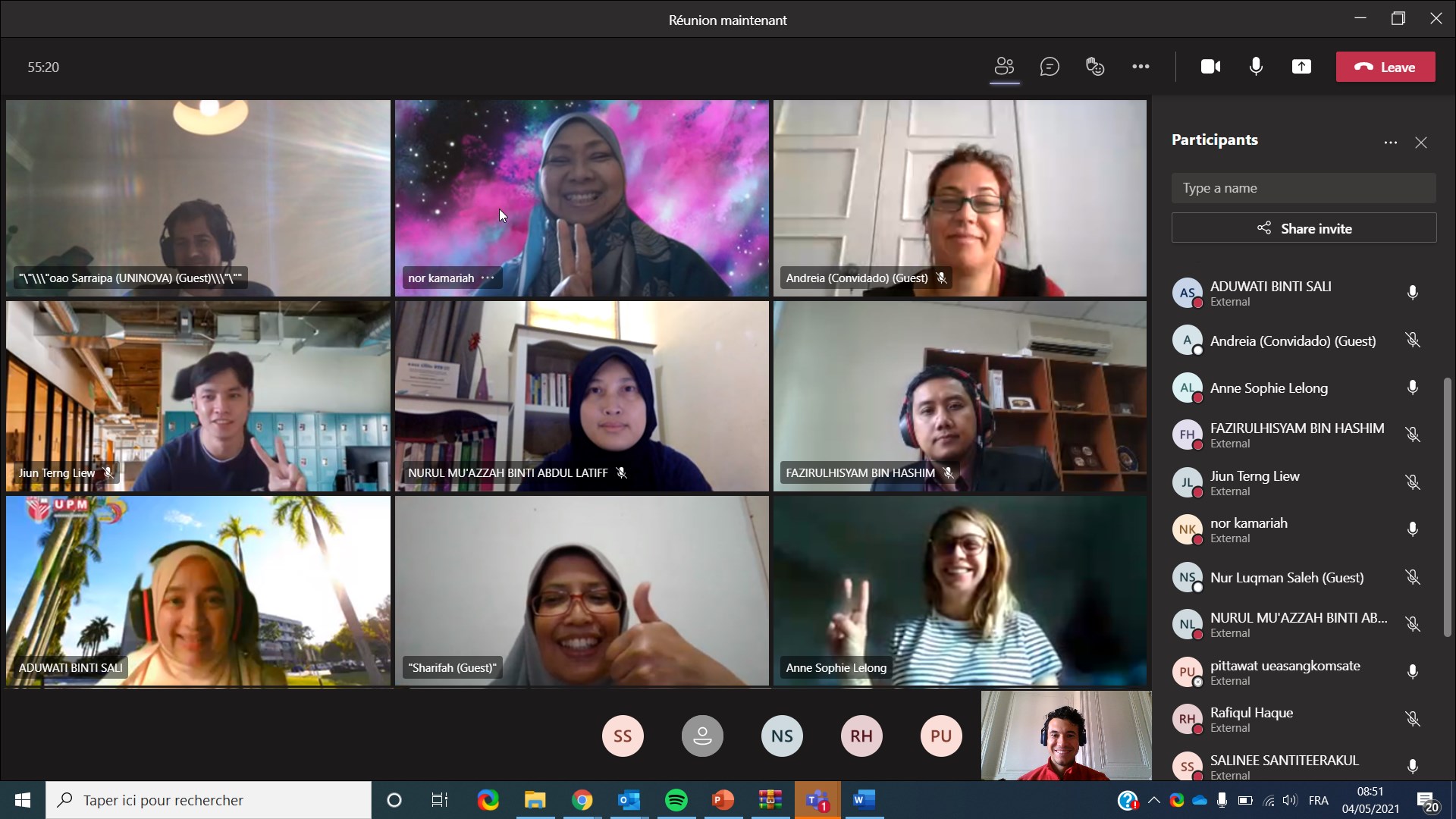 Online Virtual Meeting via Microsoft Team (4 May 2021)
Discussion on review of learning materials (WP2), reactivate and update social networks (Facebook, Linkedin) and the project website (WP4) and identified external experts to review the deliverables (WP5)
6th Plenary Meeting – Lyon, France (3rd – 6th February 2020)
Worked on designing learning frameworks, teaching programs and learning materials, approach for 4 pilots.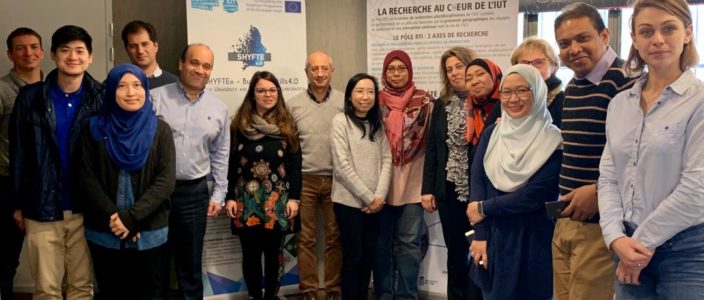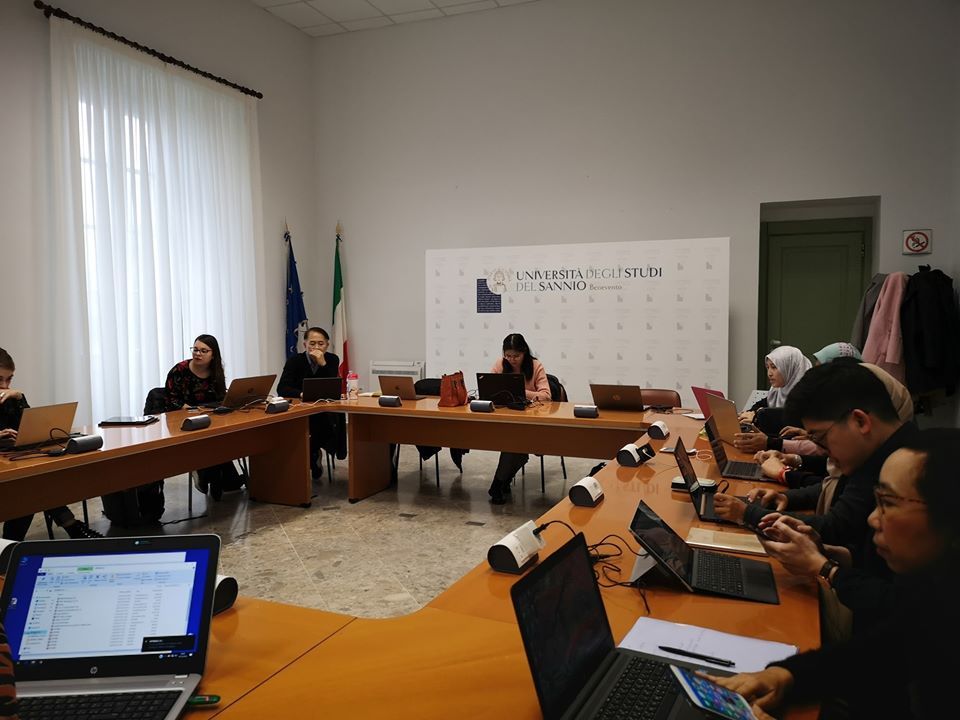 5th Plenary Meeting – Benevento, Italy (9-12th December 2019)
Worked on Gap analysis and development of the skills 4.0 learning framework
Design teaching programs and learning materials for 4 domains :
Domain 1 Industrial Engineering and Management
Domain 2 Software Engineering and Big Data
Domain 3 Wireless Networks Analytics
Domain 4 Artificial Intelligence
4th Plenary Meeting – Chengdu, China (28th October-1st November 2019)
This meeting aims to design a Knowledge Framework for 4.0 teaching programs and learning materials. Technical visits to SMEs are to be arranged too.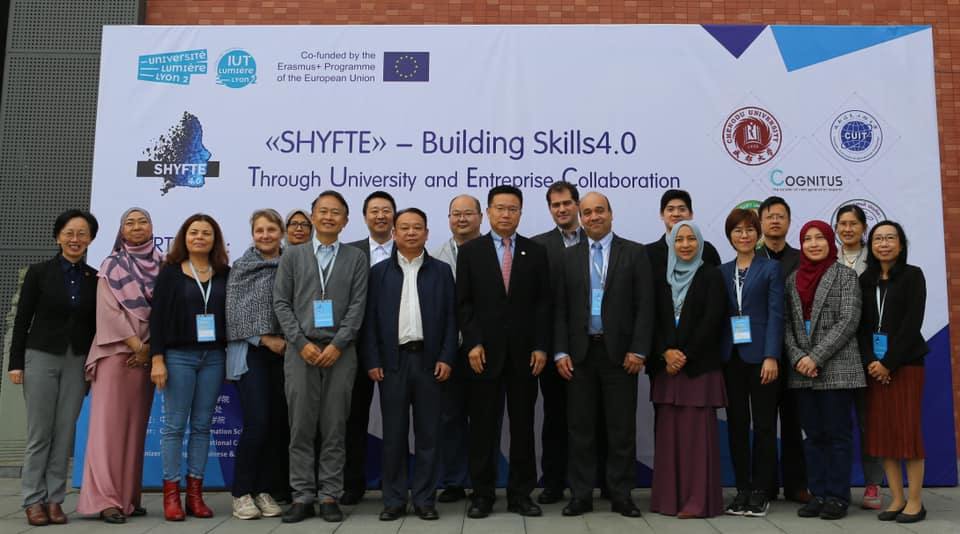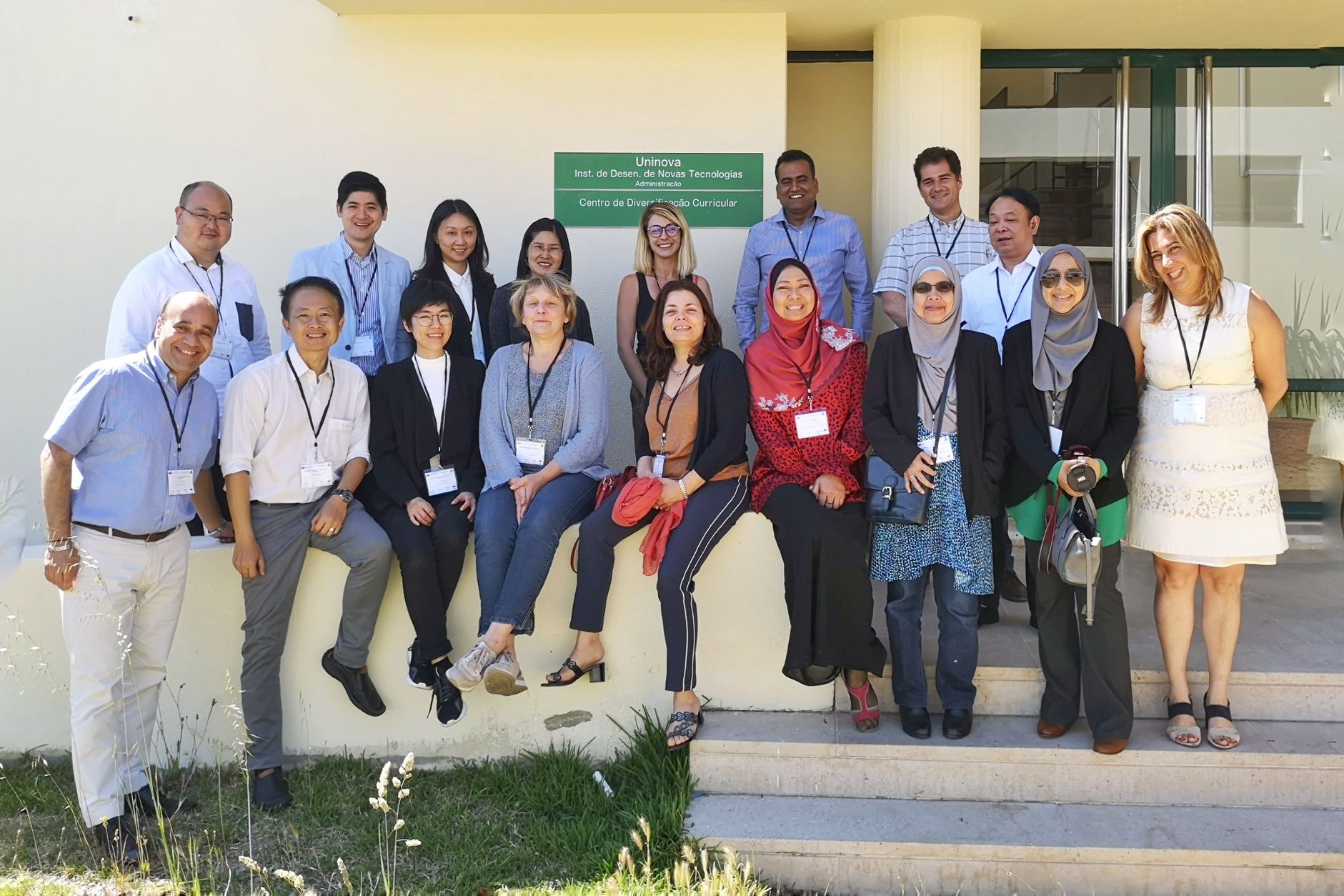 3rd Plenary Meeting – Lisbon, Portugal (27-31th May 2019)
This meeting was the opportunity to finalize the questionnaire to collect the needs of SMEs.
2nd Plenary Meeting – Chiang Mai, Thailand (25-29th March 2019)
This meeting was an opportunity to work on the Literature review on Industry 4.0 concepts and models, and to visit SMEs.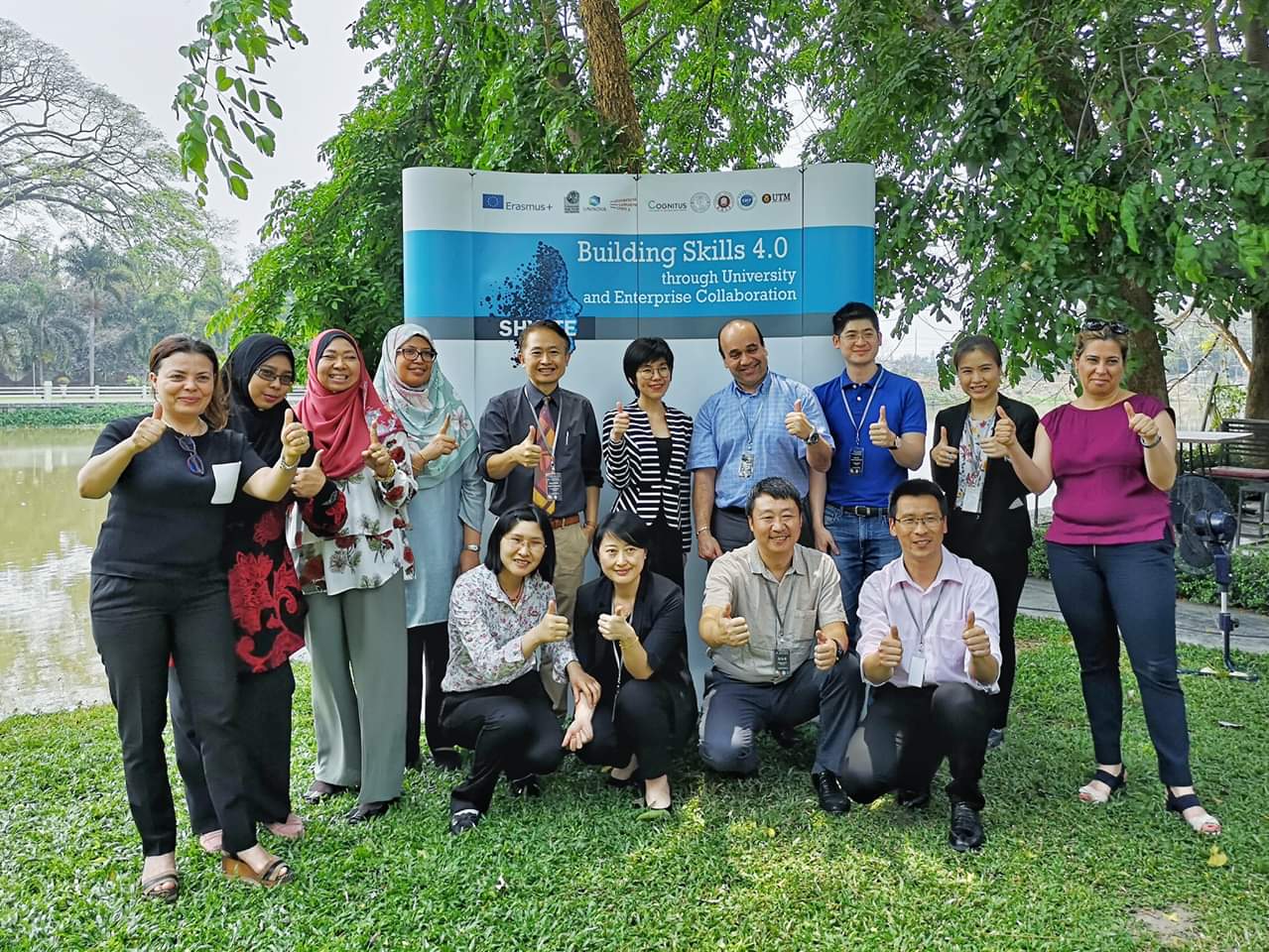 Kick-off Meeting – Lyon, France (21-25th January 2019)
IUT Lumière Lyon 2 welcomed all the partners to kick off the SHYFTE 4.0 project.
It was the opportunity for all the partners to reflect and work on the issues and objectives of the project, but also to spend good times together, and discover the gastronomy of Lyon through a visit to the emblematic places of the city.