ECE is a result of the combination of Electronics Engineering and Microelectronics & Computer Engineering Division, which were merged in November 2012 as part of the restructuring of Faculty of Electrical Engineering.
There are more than 50 academics staff in the division. Members of the division are involved in teaching and research activities within the nanotechnology, microelectronics, industrial electronics, medical electronics, digital signal processing, digital system design and computer network areas.
The division oversees the undergraduate program Bachelor of Engineering Electronic Engineering with Honors, known as SEELH. At postgraduate level, the division is associated with the Master of Engineering (Computer and Microelectronics System) program, known as MKEH.
ACADEMIC PROGRAMMES UNDER ECED
INTERESTED?
ADMISSION TO UTM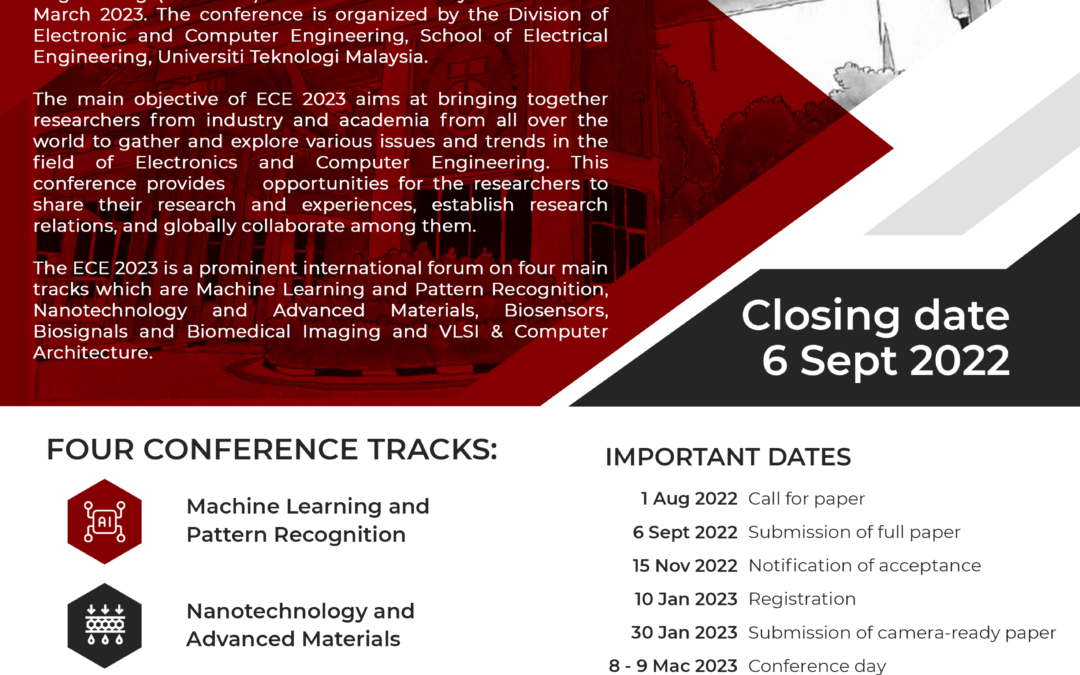 The 1st International Conference on Electronic and Computer Engineering (ECE2023) will be held virtually online on 8-9 March 2023. The conference is organized by the Electronic and Computer...
read more