Department of Communication Engineering
The division of communication engineering is one of the many division currently under the management of the School of Electrical Engineering in Universiti Teknologi Malaysia (UTM), Skudai. The precise location of the division can be found at the GPS coordinate, Latitude: N 1 33.506, Longitude: E 103 38.302. In addition to its strategic location, the division is also served by expert staffs, which then form one of its core strengths. With 46 staffs at its behest, consisting of Professors, Associate Professors, senior lecturers and lecturers whom are well-read in their fields, the division is deemed well-versed in various subsections of communication engineering including optical communication, wireless communication, networking, high frequency devices, microwave engineering, acoustics, sonar, electromagnetic field and others.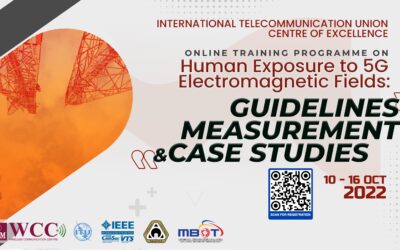 ITU Online Training: "Human Exposure to 5th Generation (5G) Electromagnetic Fields: Guidelines, Measurement and Case Studies", 10th - 16th October 2022 2022: INTERNATIONAL TELECOMMUNICATION UNION (ITU) ONLINE CERTIFICATION COURSE Open for registration. Limited seats....
---
Contact Us
Director,
Department of Communication Engineering
Faculty of Electrical Engineering
Universiti Teknologi Malaysia
81310 UTM Johor Bahru
Johor Darul Ta'zim, Malaysia
E-mail: nadiatulhuda@utm.my
Phone: +607 5557017
Fax: +607 5566272
---