DEPARTMENT OF CONTROL AND MECHATRONICS ENGINEERING (CMED)
CMED-UTM RECEIVED ACCREDITATION CERTIFICATE FROM ASEAN UNIVERSITY NETWORK (AUN-QA)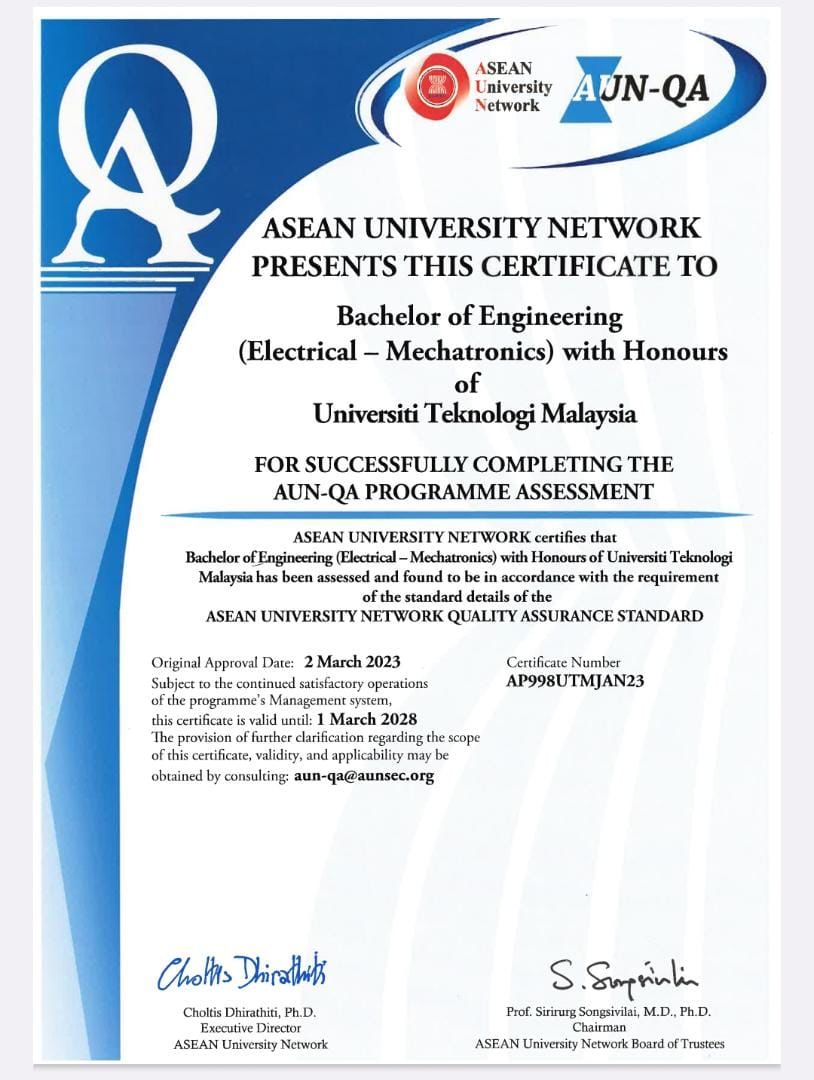 CMED-UTM RECEIVED ACCREDITATION CERTIFICATE FROM BOARD OF ENGINEERING MALAYSIA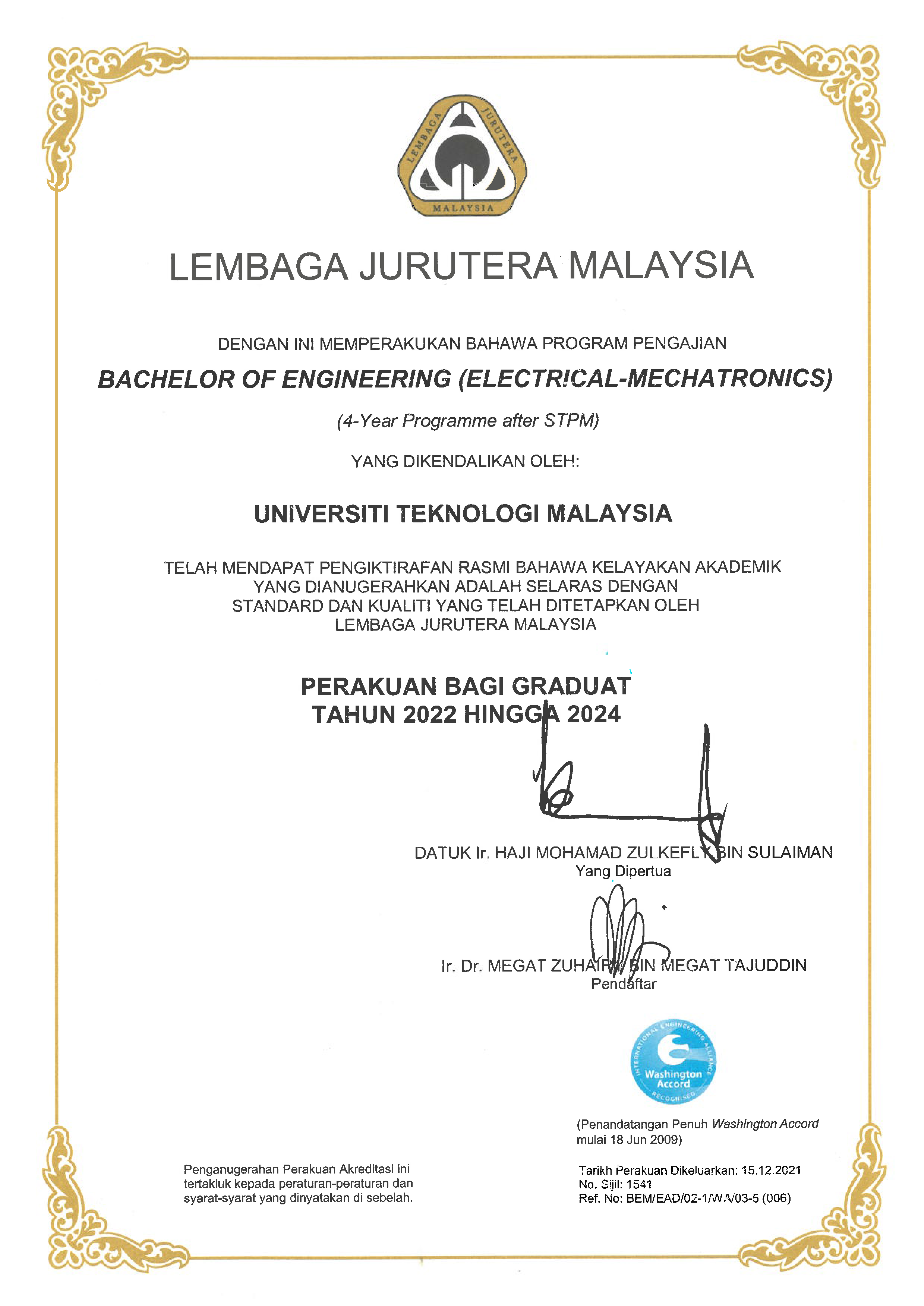 CMED ACADEMIC STAFF NUMBER
The Control and Mechatronics Engineering Department (CMED) is one of the largest in this region dedicated to the study of control, mechatronics, robotics and instrumentation engineering. The division, which currently consists of 37 academic staff members, provides teaching, research activities and engineering expertise in the related areas. There are 10 laboratories equipped with modern and sophisticated facilities dedicated  for teaching and research activities.
CMED RESEARCH GROUP AND CENTRE OF EXCELLENCE MEMBER
Advanced Control RG (ACRG)
Process Tomography & Instrumentation (PROTOM-i)
Centre for Artificial Intelligence and Robotics (CAIRO)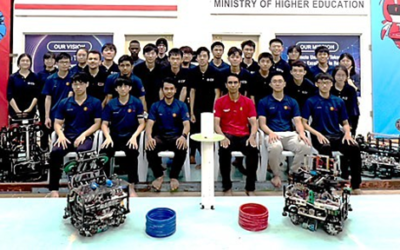 Universiti Teknologi Malaysia Muncul Johan dan Naib Johandalam Pertandingan Robocon Malaysia 2023 Dua pasukan daripada Universiti Teknologi Malaysia...
read more