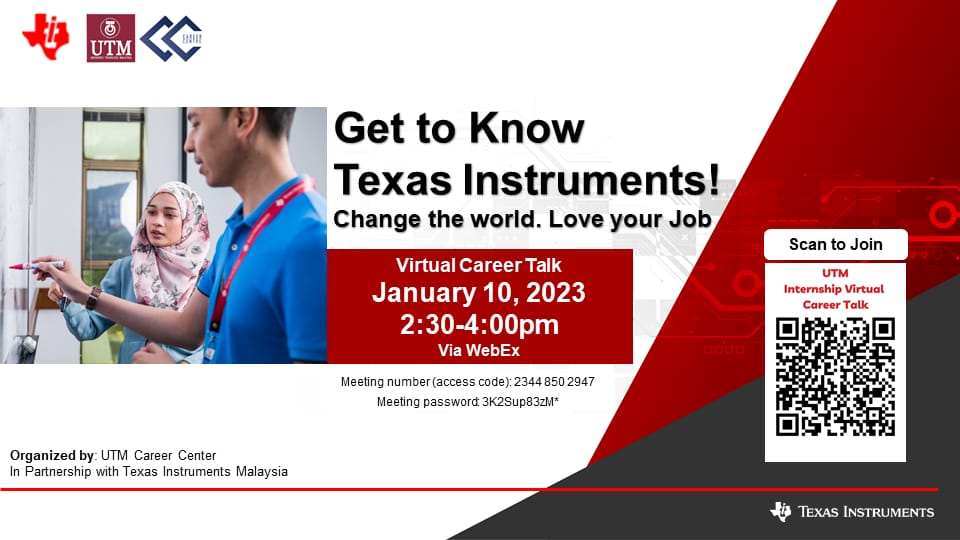 Hi All third year and final year students of FKE.
Forwarded email is brought to your attention.
An offer from Texas Instruments for your internship and career opportunities.
FYI, the tentative LI period is from 23rd July till 12th October 2023.
Please grab this opportunity to get yourself known to prospective employers and also give you exposure on job hunting. While for Final Year students, who knows your career is destined with Texas Instruments…
I wish you all the best in the interview if selected. So please join the talk to increase your chances of successful placement of your internship this short semester and even a secure job with a multinational conpany.
All the best.