The Faculty of Electrical Engineering offers postgraduate programs leading to Master and Doctor of Philosophy degrees in Electrical Engineering. Our PhD degree is by research only, whereas our Master programs are conducted in either one of two modes of study – by research or by taught course.
Click the following links for further information on FKE's taught course or research programs.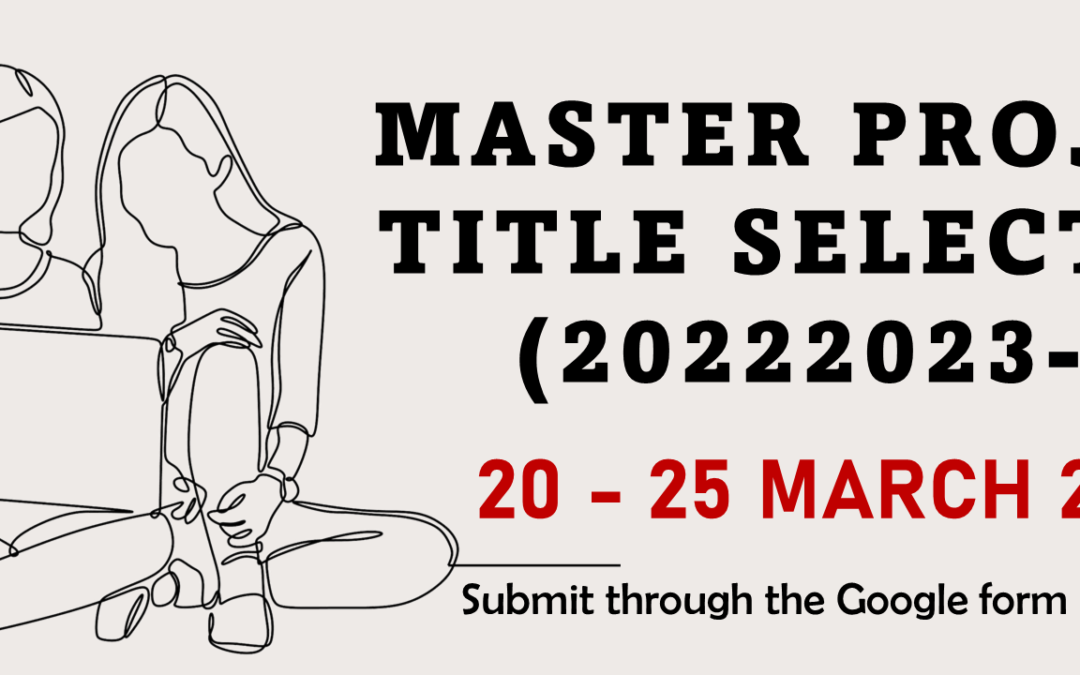 For those who have registered or will register MKE* 1814 (Project 1) for semester 20222023-2, the Master Project title selection (RP1-1 form) will be available at the following Google form link from 20th to 25th March 2023. *CLICK HERE TO SELECT TITLES* You are also...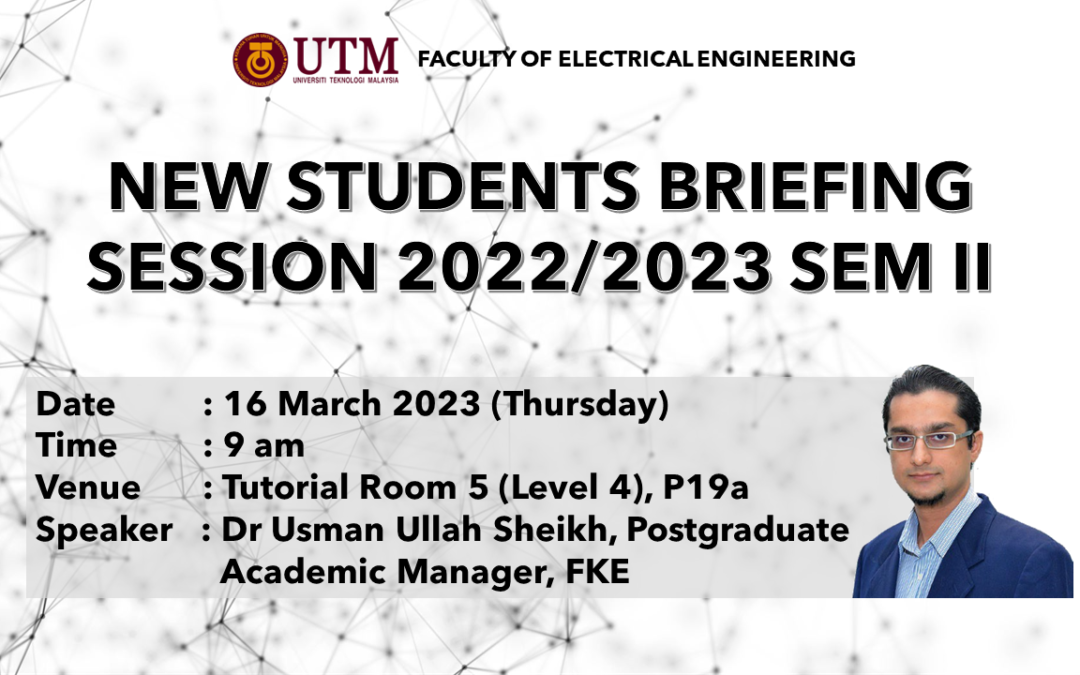 Assalamualaikum and Good Day, Welcome, all new postgraduate students! We cordially invite you to join the postgraduate briefing as follows. The slides for the briefing can be downloaded HERE. Attendance is COMPULSORY for new students. Thank you.