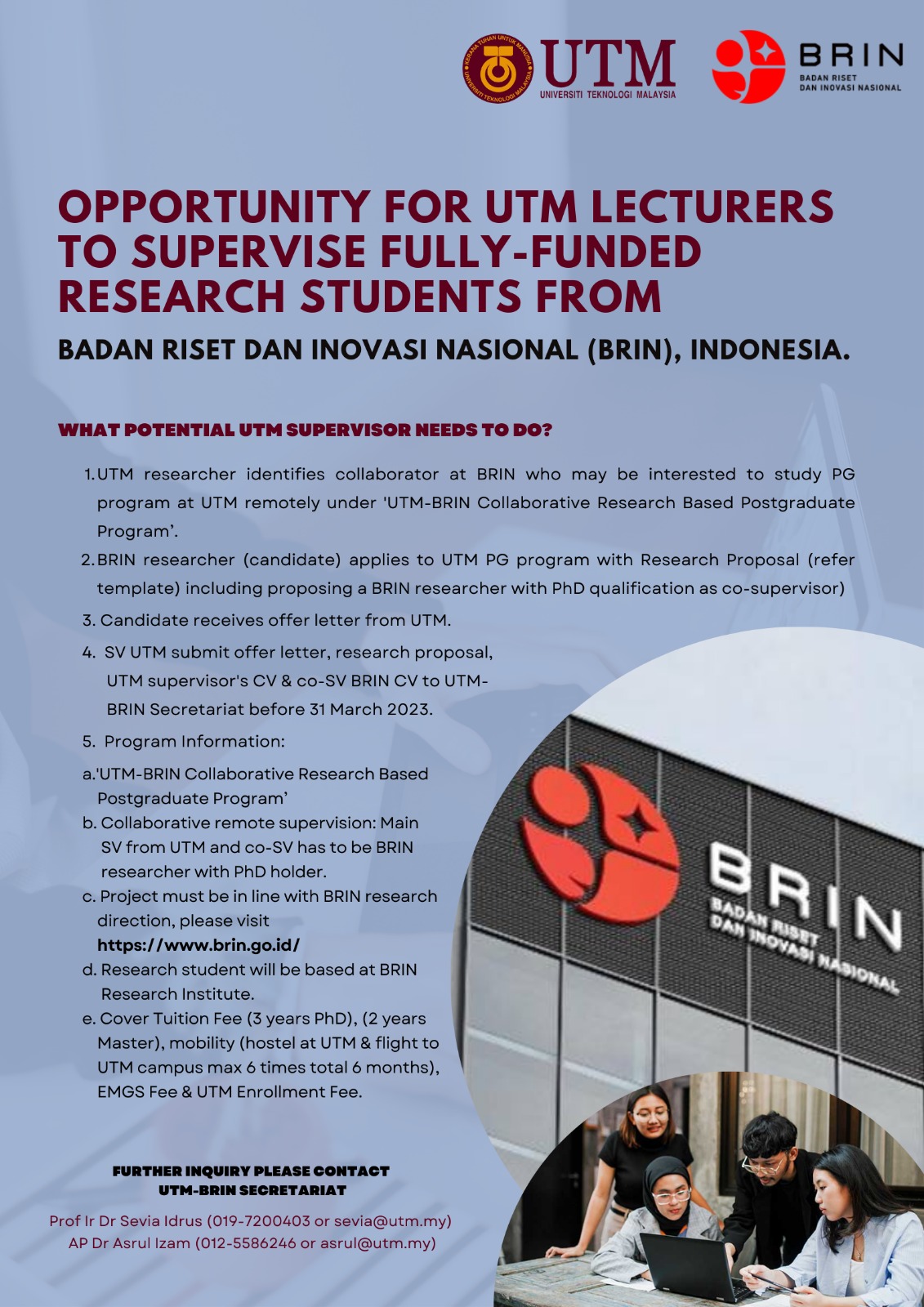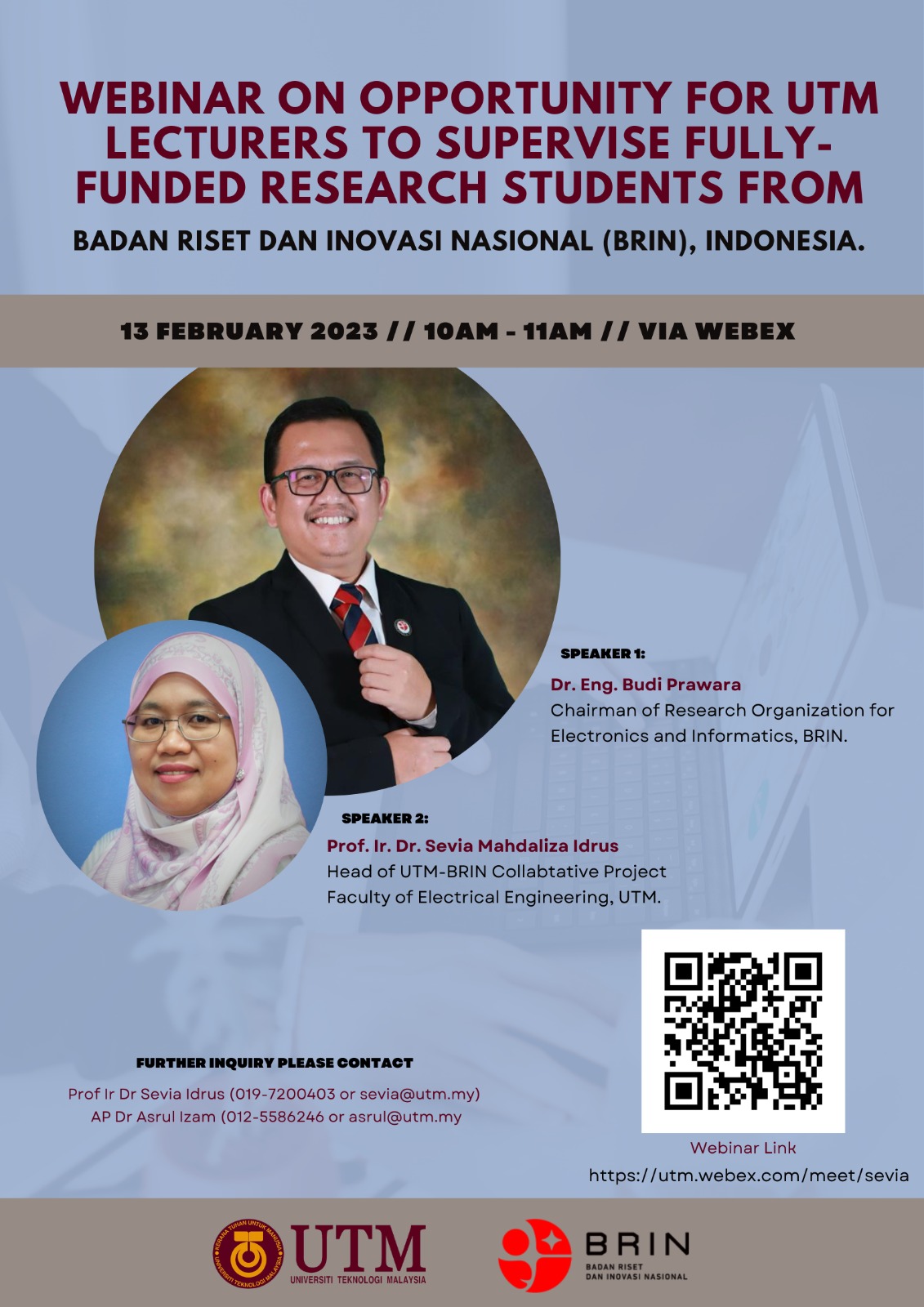 Opportunity For UTM Lecturers To Supervise Fully-Funded Research Student From Badan Reset Dan Inovasi Nasional (BRIN), Indonesia.
What potential UTM supervisor needs to do?
1.UTM researcher identifies collaborators at BRIN who may be interested to study a PG program at UTM remotely under 'UTM-BRIN Collaborative Research Based Postgraduate Program'.
2. BRIN researcher (candidate) applies to UTM PG program with Research Proposal (refer template) including proposing a BRIN researcher with PhD qualification as co-supervisor)
3. Candidate receives an offer letter from UTM.
4. SV UTM submit offer letter, research proposal, UTM supervisor's CV & co-SV BRIN CV to UTM-BRIN Secretariat before 31 March 2023.
5. Program Information:
a. 'UTM-BRIN Collaborative Research Based Postgraduate Program'
b. Collaborative remote supervision: Main SV from UTM and co-SV has to be BRIN researcher with PhD holder.
c. Project must be in line with BRIN research direction, please visit https://www.brin.go.id/
d. Research student will be based at BRIN Research Institute.
e. Cover Tuition Fee (3yrs PhD), (2yrs Master), mobility to UTM (hostel & return flight to UTM max 6 times total 6 months), EMGS & UTM Enrolment Fee.
All are invited to join webinar on 13 Feb 2023, 10-11 am, via webex https://utm.webex.com/meet/sevia
Please refer ePoster attached.
Further inquiry please contact UTM-BRIN Secretariat
Prof Ir Dr Sevia Idrus (019-7200403 or sevia@utm.my) & AP Dr Asrul Izam (012-5586246 or asrul@utm.my)