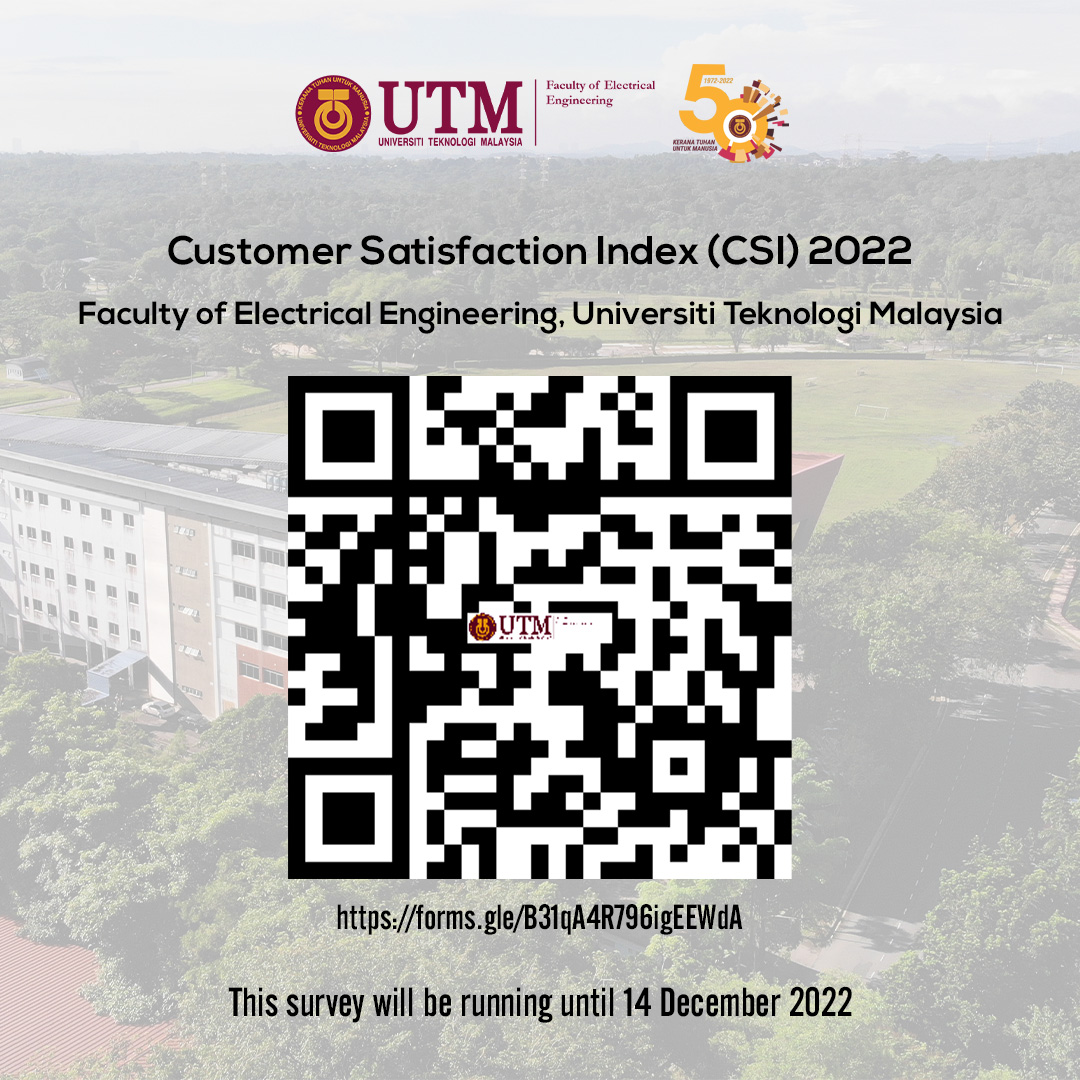 KAJIAN INDEKS KEPUASAN PELANGGAN FAKULTI KEJURUTERAAN ELEKTRIK 2022 / CUSTOMER SATISFACTION INDEX (CSI) FACULTY OF ELECTRICAL ENGINEERING 2022
Assalamualaikum Wrt. Wbh. & Salam Sejahtera,
Warm Greetings,
Tan Sri/ Datuk/Dato'/Prof./Dr./Sir/Madam,
Untuk makluman, Fakulti Kejuruteraan Elektrik sedang melaksanakan Kajian Indeks Kepuasan Pelanggan bagi tahun 2022 sehingga 14 Disember 2022. Kajian soal selidik ini adalah untuk menilai tahap kepuasan pelanggan terhadap kualiti perkhidmatan FKE bagi meningkatkan lagi mutu perkhidmatan kami di masa hadapan.
The Faculty of Electrical Engineering is currently doing our Customer Satisfaction Index (CSI) survey for 2022 until 14th December 2022. This survey is to measure the level of customer satisfaction towards the quality of services provided by FKE to improve our services in future.
Mohon klik pada pautan yang disediakan :-
Kindly, click on the provided link :-
Kerjasama anda amat dihargai dan didahului dengan ucapan terima kasih.
Your cooperation is greatly appreciated.
Terima kasih.
Thank you.